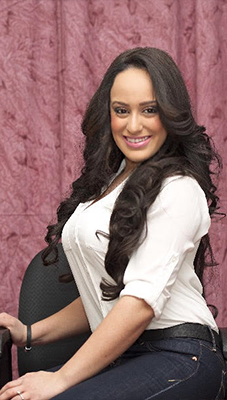 Yesenia (Jessy) Baez – Owner & Beauty Specialist
---
As a proud owner and creator of "Glam by Jessy, Yesenia (Jessy) Baez brings over 11 years of experience to every client she meets. Quality certified with a passion for realizing the beauty in each of her clients, Jessy loves to make every person she or her team connect with feel empowered and stunningly beautiful. She feels blessed with the opportunity to provide full salon services to so many and takes on continued education and has gained certification in the latest style trends so that her clients always experience the most advanced technologies in beauty available around the world.  She and every member of her team, is licensed as a nail technician, in cosmetology, a certified Brazilian Blowout specialist as well as certified in all areas of hair, wigs, colors, and waxing services! No matter your dream look Glam by Jessy can bring it to life!  For a consultation or to book an appointment with Jessy or a member of the Glam by Jessy team contact.....! We can't wait to see your most beautiful you!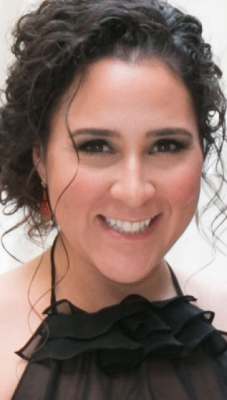 Jacklyn- Esthetician
---
Jacklyn is Chicago's newest and most talented certified skin care specialist and Esthetician. As a graduate from the premier Estelle's Skin Care and Spa Institute in Skokie she specializes in performing spa body treatments such as body wraps, back treatments, aromatherapy, full-body waxing as well as eyelash extensions and state of the art industry leading facial treatments & techniques. Jacklyn is also certified in eyebrow tinting, threading and a full makeup color theory including bridal and a variety of looks for any occasion. Jacklyn is a homegrown Chicago native with a strong commitment to inspire the most beautiful aspects of her clients needs. Many clients book with Jacklyn because her personality is sweet, compassionate and intimately personable. She will make sure you are left happy, healthy and your most beautiful self.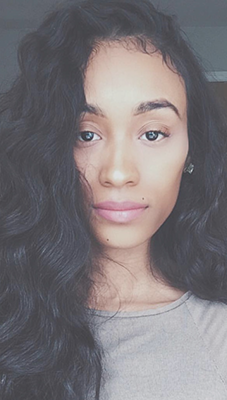 Tahira-Stylist
---
Glam by Jessy is excited to have someone as talented and experienced as Tahira Shaikh as part of the Glam Team! With years of experience, Tahira attended Rosel Cosmetology in the heart of Chicago. Whether in class or at home Tahira has a passion for all aspects of the beauty industry. Given her love of beauty, Tahira made a swift transition into the professional Salon industry to gain hands on experience before even graduating. While working directly with Glam By Jessy salon owner Yesenia (Jessy) Baez, Tahira learned a more in-depth, hands-on experiences that became the most valuable part of her education. Tahira specializes in natural hair care, such as styling of all textures, and lengths as well as color, cuts, weaves/extensions, braids and even waxing. As a talented cosmetologist who is ready to help make the world a more beautiful place, Tahira's aim is to empower people by making them look, and feel better about themselves. She is excited to continue her journey at Glam by Jessy!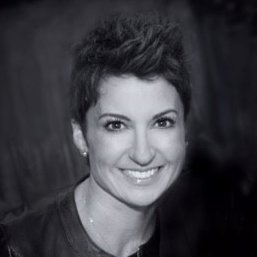 Christine - Esthetician
---
Christine is an experienced licensed esthetician specializing in anti-aging and anti-acne skin treatments. In addition, she is a sales executive with over 20 years experience managing sales teams both in skincare and higher education. She is a passionate and compassionate professional who focuses on her client's needs and works with them for desired outcomes of treatments.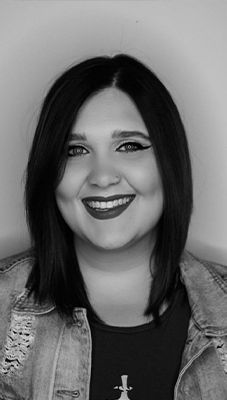 Alex- Cosmetologist
---
Alex started her career in the cosmetology world in 2013! She attended the Aveda Institute of Chicago and has also done multiple continuing education classes to keep up with the trends that are forever changing with hair color and styles! Her specialties include but are not limited to vivid colors, balayage, and bridal/special occasion styling! She also is certified in facial waxing and extensions! Alex is very attentive to client needs and also will give the best hair advice for all of her clients! She is so excited to continue her hair career at Glam By Jessy!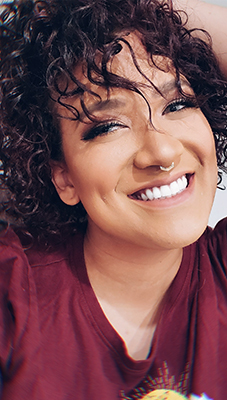 Sadie- Stylist
---
Sadie attended Mario Tricoci University back in 2011 and has been doing hair in the industry for the past 9 years now. Sadie specializes in Blondes, Balayage and her passion for vivid fashion colors is out of this world. She can give you any color you can imagine to have and bring it to life through your hair. Continuing education is key for Sadie, to keep up with the current trends and techniques to pass along to her clients making sure they are up to date with the latest hair fashion trends. Sadie is fun, full of energy and ready to take on her new adventure at Glam By Jessy Salon.
Jessy knows hair! How to blow dry curly hair is tricky and she's got it down to a science!
Love her. Listens and understands what you want done and does exactly that. Now that is awesome.
JESSY IS THE BEST HAIRSTLIST EVER!! SHE IS SO NICE AND I LOVE HER SO MUCH!!! THANK U JESSY FOR EVERYTHING!!!
---
Jessy is a very dedicated hair stylist and cosmetologist who pays attention to details and requests. She is professional, punctual, client oriented, reliable, friendly and passionate about what she does.
Jessy is the only person I trust with my hair. She can cut, color, or style it for any occasion! I know that when I get my hair done with Jessy, I will leave happy. She has undeniable skill and is capable of making any customer happy. I look forward to my hair appointments with Jessy and would definitely recommend her!
I was told to never share my secrets but Words can't express how much you'll love Jessy;Jessy is my secret to you. The word is out, Jessy goes above & beyond to meet her clients needs. What more could you ask of someone that literally does it all & schelps to you. Jessy hands down is the one and only you should put your trust in for the best Head to Toe experience!!!! You'll be glad she's on your side.
GIVE YOURSELF A MOMENT TO RELAX
BOOK YOUR SERVICE NOW!
---